Do you want to move to a new city, but are afraid you'll have trouble finding a place for yourself and your cats? Cat Fancy's "Cat Channel" website has compiled a list of the 25 most pet friendly cities in the U.S. According to Cat Fancy's article on this, the real-estate website, Trulia, put together a list based on certain criteria that pet owners might find useful.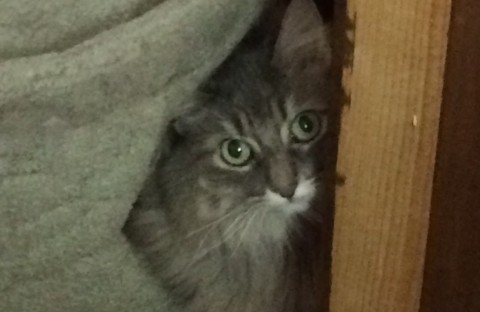 How Trulia decided what made a city "pet friendly"
Their criteria included:
Percentage of pet friendly landlords;
The cost of additional pet fees (pet leases and policies);
Concentration of pet friendly services and stores
Nearly two-thirds of apartment renters say they've had trouble finding an apartment that allowed their pets. The cities that made Trulia's list are the cities where there is a high percentage of pet friendly landlords.
But just allowing pets isn't enough. Most landlords require a pet lease, and other fees associated with allowing pets. These fees help hold the tenant responsible for any damage their pet causes to the landlord's property. Some landlords require higher fees than others, and in a few cases, those fees might be unaffordable. Trulia calculated the average pet fee, deposit, and additional rent that renters will have to pay in each city.
When it comes to services and stores, Trulia looked at the neighborhoods that had the highest concentrations of groomers, vets and even dog-walkers. In a city like Chicago, for instance, if you can get by without a car, you might be happier because parking is such a hassle. Plus, having these places nearby makes it more likely that you'll get to know the people running them, which helps build trust.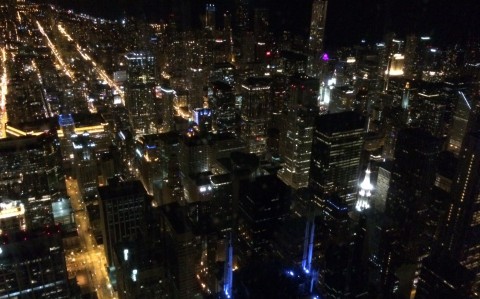 So, what are these fabulously pet friendly cities? Cat Fancy says:
1.    San Francisco
2.    Seattle
3.    Denver, Colo.
4.    Oakland, Calif.
5.    Portland, Ore.
6.    Chicago
7.    St. Louis
8.    New York City
9.    Dallas
10.    San Diego
11.    Phoenix
12.    Philadelphia, Penn.
13.    Cambridge, Mass.
14.    Boston, Mass.
15.    Newark, N.J.
16.    Los Angeles
17.    Riverside-San Bernardino, Calif.
18.    Atlanta
19.    Orange County, Calif.
20.    Minneapolis-St. Paul
21.    Miami
22.    Tampa-St.Petersburg
23.    Houston
24.    Washington, D.C.
25.    Baltimore
Finding pet friendly places in a new city
Knowing what cities are pet friendly may not be enough, however. Once you've decided where you want to go, how do you find out where the pet friendly places are? According to Pet Finder, the number one consideration is time. You have to give yourself enough time to find a good place, so if you want to move with your cats, you either need a good place to stay while you apartment-hunt, or you need to find your place before you actually move.
Pet Finder also advises against trying to sell yourself and your pet to a place that largely has a no-pets policy. While some communities are making it illegal for landlords to refuse to allow service pets, including emotional support pets, it's just easier to focus on places that allow pets, specifically cats.
You might also want to gather some proof that you're a responsible pet owner, and look for a place that actually has a pet policy. That way you and all the other pet owners are bound by the same rules and expectations, and you can be reasonably sure that the other pet owners are responsible, too.
To read Pet Finder's full list of recommendations, click here.
Moving is hard, and moving to a new city is even harder. If you're diligent and do your homework, it will make your move as painless as possible, even with your cats.